Mar
20
Wed
2019
How to Increase Your DSO Practice Profitability with Dental Membership Plans
Mar 20 @ 2:00 PM – 3:00 PM
Attention DSO's-
Learn new and innovative ways to boost revenue and the overall profitability of your Dental Service Organization (DSO) by tapping into your uninsured patient population. Offering a Dental Membership Plan directly through your DSO provides your uninsured patients access to simple and affordable dental care and added peace of mind. For patients, Membership Plans cover all preventive care and discounts to all other procedures, while providing DSO's with a steady stream of recurring revenue through direct patient subscription fees that will be designed, managed, and controlled in-house. It's a win-win.
Start increasing your patient visits, treatment acceptance, and revenue today! Register now for this upcoming webinar, with presenter Dave Monahan, CEO of Kleer.
Introduction to Dental Membership Plans and how they work for DSO's
Overview of the dental industry's "reimbursement crisis" reality
Opportunities gained by targeting your uninsured patient population
Best practices to boost practice profitability and efficiencies
A high-level look at top-performing client success
Apr
24
Wed
2019
Free Webinar: DSO Transitions 101 for Practice Sellers
Apr 24 @ 2:00 PM – 3:00 PM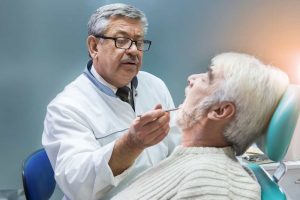 Join Brian Colao, Director of Dykema's Dental Services Organization Industry Group and Elicia Gibson, a transition expert at DSOintro for a complimentary one hour webinar on transitioning to a DSO.
Attend this webinar and:
Get the inside scoop on current valuations
Hear about the latest trends in DSO affiliation
Learn how to make your practice acquisition-ready
Evaluate the different acquisition models
Walk through an example transaction
Webinar Details
Wednesday, April 24, 2019
2:00 PM EST (1:00 PM CST – 12:00 PM MST – 11:00 AM PST)