DSO Market Watch and DSO News attended Dykema's 6th Annual Definitive Conference for Dental Service Organizations from June 10th to the 12th at the Dallas Omni.
For those in the DSO space, or even those who want to know all about the DSO space, this is as a high-level event as they come. While there is certainly something for everyone, there are also informative speakers and panels for those who are already well-entrenched in the DSO space and crave the latest in industry knowledge.
Dykema, the leading dental law firm, had a goal of breaking previous year records with 800 registrations. They not only exceeded their past attendance numbers, but also this year's goal. Next year they're going for 1,000 or more.
On Wednesday night, after getting in, we attended a private reception hosted by Dental Care Alliance, at The Owner's Box restaurant and bar in the hotel. Great people, great conversations, great food and great free open bar.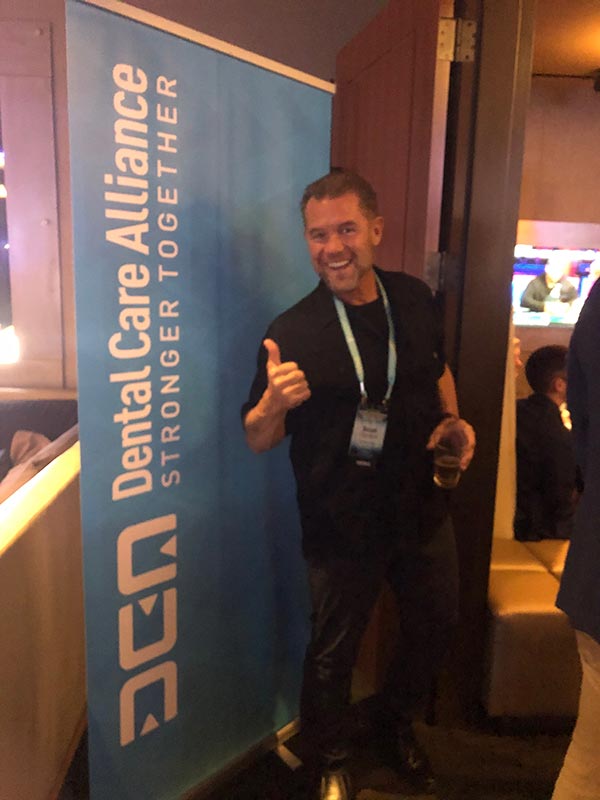 Thursday was strictly business and our team felt as productive as one can feel after leaving a conference. We were able to demonstrate off our brand new dental practice valuation calculator at the North American Dental Group booth. A lot of high level productive meetings took place. The type that start long-term mutually-beneficial relationships.
While I had many meetings setup and could not get into the ballroom for presentations as much as I would have liked, it was an honor to see Kathleen Titus win the 2019 DSO Dental Titan Award.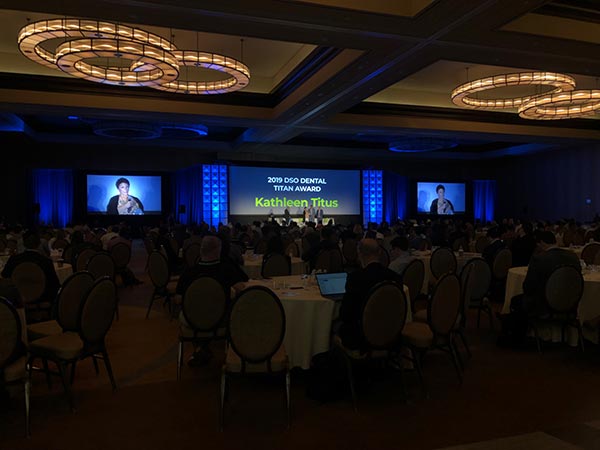 Steve Bilt was amazing, however, that is always guaranteed. Keep an eye out on DSO News for a complimentary webinar DSO News will be hosting with Steve as the special guest next month. We will be talking about dental practice culture, a favorite topic of ours.
This year's keynote speaker was the legendary boxer Sugar Ray Leonard. One of the first things he said when he walked on stage was something along the lines of "bet you didn't think I'd be this small" with a laugh and a roar from the audience. Determination was the message he wanted to drive home.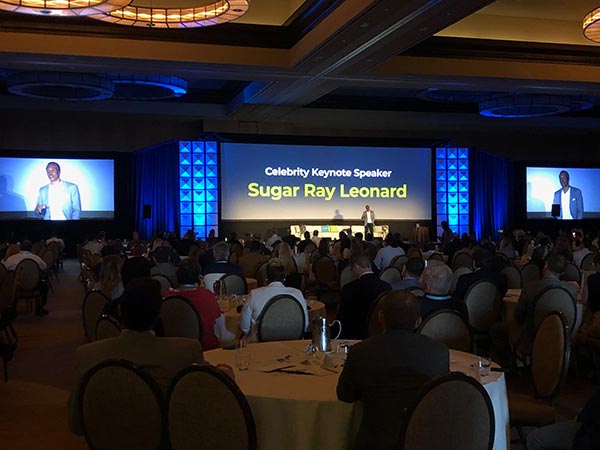 Some takeaways from his keynote:
Determination gives you that mental edge
Do things twice as hard and twice as fast
Be ready for the fight or die trying
Self-esteem is important and elusive. You can build it so that it follows you, rather than you following it
Check out this thank you message from Brian Colao, who heads up the DSO services at Dykema
Didn't attend this year? Keep an eye on this space and don't miss out next year. Details to come.
A big thank you to the sponsors and amazing attendees who made this show possible.

Until next year!