Sponsored Content
In 2018 you are expected to be present and active on social media just like you were expected to have a Yellow Pages ad in the 90s.
Two issues prohibit many practices from being properly active on social media: time and lack of structure.
Many dentists have decided to outsource their social media management to the experts, however, this article is for you if you are determined to do it on your own.
The first thing you must do is setup a structure for updating your social media feeds, attracting followers and interacting with those followers. It is simply not enough to push content to followers — you must also engage with them.
At the very least you want a presence on Facebook, Instagram and Twitter. While millions of people use all three together, each has a different vibe and etiquette that you must be in-tune with.
Facebook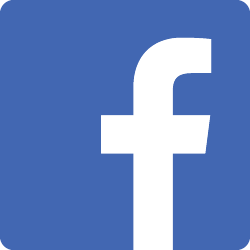 Facebook, with 2 billion active monthly users, is the 800 lb gorilla you likely want to pay the most attention to. The first rule for exposing your business on Facebook is to create a Page and not a personal profile. You will also want to include a recognizable profile pic. This may be of one a doctor, your team, or even your logo. Take the time to choose an engaging high-quality cover photo. You're not required to have one, however, it is strongly recommended that you add a call-to-action (CTA) button to your Page. You can set this CTA to let the user call you, visit your website or perform some other desired action. You want to make sure that your "about" section includes all of your practice information, as well as milestones.
If you have more than one office, you may wish to employ a hub and spoke system with a main Facebook Page for the practice(s) and then one for each office.
Now that your Facebook Page is setup, you need to populate it with content. Visual content always works best as users are forty times more likely to share visual on social media over other types of content. Video is also growing on the web and mobile, so you should share a video whenever you have one. With Facebook Live, you can share live video from your practice. Just be certain to address potential HIPAA concerns before going live.
Once you start sharing on Facebook you are going to want to figure out which content works best and when you should be posting. You want to post frequently enough to come across as reliable and authentic. At the very least you should post two times per week, however, if you have the time and resources, posting one time a day may be ideal. The key thing to remember is that you want to share content followers want and not just post for the sake of posting. A social media editorial calendar will help your team organize posts.
If you have particularly newsworthy content (e.g., a special promotion), you'll want to pin that post to the top of your Page.
More important than anything is that you respond to people leaving comments on your Facebook Page. While you may not have to reply to every comment, you will want to respond to all of those that make sense. Try to get a conversation going. When responding, however, it is important to remember HIPAA rules.
Instagram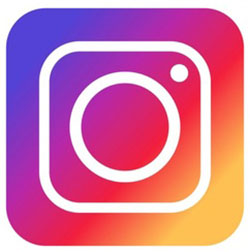 Instagram has been booming in popularity, especially since adding its Instagram Stories feature. Your patients and potential patients alike are probably on Instagram and it is a great place to show off the work of your clinicians.
With Instagram, it is all about the visuals, whether photo or video. You should maintain a regular posting schedule, while at the same time not overloading your followers with too many posts. To determine the optimal schedule you should test posts at different intervals and times while tracking the results.
Receptiveness is boring. Instead, build your postings around themes. Not only will it keep things fresh for your followers, you will be able to achieve different goals. A practice with a whitening promo may wish to use side-by-side before and after photos along with the price included in the photo.
One recent report found that 60% of brands use the same filter on every photo. This creates consistency that gradually gets burned into the followers mind. Your goal on Instagram is to stop someone from scrolling and get them to engage with your post with a like or comment. You may also choose to do something different to make your posts standout like using the same border in every photo.
Instagram is built for people first. Be personable and likeable in your posts. Do not be afraid to use emojis, acceptable slang or the latest catchphrase. Do not be afraid to tag other users, but make sure doing so is in compliance with HIPAA.
You can even go even further by creating a custom hashtag. Create a Instagram post wall on your website that displays the posts containing the hashtag.
Here are a few more tips for making the most of Instagram for your dental practice:
Get creative with your Instagram content
Do not neglect captions
Use photo and video albums
Take risks with Instagram stories
Collaborate with local influencers
Twitter
Of the three social platforms discussed, Twitter is the smallest, however it should not be overlooked. With Twitter it is all about keeping things short. That is why they have a strict character limit on posts, which has recently been increased.
Here are some tips for getting the most out of Twitter for your dental practice:
Keep one message to one tweet. Do not combine topics in a tweet
Whenever possible, use visuals in your tweets
Incorporate relevant hashtags
Ask questions and run polls for your followers and the public
Curate and connect with retweets and tweets
While the smallest of the three platforms, Twitter may actually provide the best opportunity for engagement. It is always a good idea to thank someone for a like and especially a retweet. Jump into the conversations that others are having and add your thoughts.
There is no wrong or wrong time to post on Twitter. While Twitter recently announced that they are returning to chronological timelines, people are on Twitter at all hours of day and night. Some of the best conversations happen after 10 PM. Rather than worrying about how many times you post, instead focus on providing content that is relevant to your target audience and authentic to your practice.
In Closing
As previously mentioned, a social media editorial calendar will make your life a lot easier. There are paid tools like CoSchedule available, or you can easily make your own using a digital or paper calendar.
Above all else, make sure that everything you say or do on social media is HIPAA compliant. This is especially important in dealing with followers leaving a review, either positive or negative. Even confirming that they are a patient could be a HIPAA violation, however, a generic response such as "thank you so much for the kind words, Sarah" or "we invite you to call our office at 555-555-5555" will suffice as it shows that you are engaged.
---
Sound like too much effort? You can outsource all of your social media management to Dental Allies, for an investment as small as $749 per month depending on the number of platforms you choose to be active on. Not only will we optimize your profiles and attract local followers, we will engage with them in a HIPAA-compliant way. DSO News readers will receive a discount of 20% per month for the first six months using coupon code DN1018.