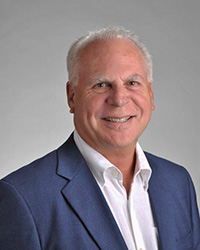 DSO News recently sat down with Dr. Warren Melamed, who founded Monarch Dental and took it public before it was sold to what is now Smile Brands, Inc. He retired and then came out of retirement to found and grow Embassy Dental. Today he is a practice growth consultant.
With more than 40 years of experience as an esteemed connoisseur, he helps people acknowledge the significance of proper oral hygiene, dental care and associated health factors. He has widely been renowned for his ongoing support and encouragement at the Oral Cancer Walk in Nashville. Dr. Warren Melamed is also recognized for his immense support and donations to Nashville CARES, a charitable organization that zeroes in on proffering great encouragement and even greater resources to those diagnosed with HIV/AIDS.
---
Q: Thank you for sitting down for this interview, Dr. Melamed. Please tell us a bit about yourself. What is your background? What kind of childhood did you have? Why did you want to be a dentist?
A: I am the son of immigrants and have lived the American Dream. I grew up in a working-class section of Newark, New Jersey. My dad passed away when I was young and I started working at an early age to contribute to the family. My mom worked as a waitress and wanted me to become a professional. I chose dentistry.
Q. Did you graduate and move right into private practice?
I graduated Meharry Dental School in 1972, did a year of internship, then worked in a Health Center for about a year while finding a location and building out my own solo-practice. I was in that practice from 1974 to 1981, when I sold it and moved to Dallas, Texas.
Q. What happened when you reached Dallas?
A. When I reached Dallas, I had opportunities to buy or be an associate at buy-in practices, but I just wasn't interested in private practice anymore. I had, in my mind, scaled the heights of private practice. I was working four days a week, booked out six weeks, active in the Dental Society, with two assistants, two front desk, and a hygienist.
I tell the same story most small businessmen and many dentists have told me as the reason they were looking at group practice: I loved dentistry and loved my patients, but struggled regularly with the staff and administrative part. I thought I would look at different ways of practicing. I spent six weeks traveling from Boston to Florida looking at group practices and dental franchises. It gave me a different perspective and a lot of ideas.
Q. How did you pull the trigger and when did you pull it?
In late 1981, I met some like-minded dentists, formed a short-lived partnership, and ended up in 1982 with a single practice in North Dallas. I grew that single office into a five-doctor group with specialists in Oral Surgery, Orthodontics, and Periodontics. The office was 6,000 SF.
Q. What inspired you to grow beyond a single multi-specialty office?
A. We were advertising on TV, and I recognized that having multiple offices would reduce the cost of advertising per office. So, I decided to grow.
Q. What important decisions did you make during this time?
A. I made two important decisions. First, I decided that my footprint would be about 4,000 to 4,500 SF, including ten to twelve operative chairs, and an Ortho/Oral Surgery Bay. Second, I also decided that we would be de novo.
Q. When did you open the second office?
A. I opened my second office in 1986 and continued at once office per year.
Q. When did the practices adopt the Monarch Dental moniker?
It was in 1988, when I had four offices, that I adopted the name Monarch Dental. I also wound down my personal dental practice in the same year to concentrate full-time on growing the Monarch brand. Then I started opening two offices per year and then three until 1996, when I joined with TA Associates in Boston to take Monarch public in 1997.
Q. What did Monarch Dental look like when it went public in 1997?
At the time of the public offering, when I joined with TA Associates in 1996, Monarch Dental was listed as 15 locations, 3 under development, with 50 dentists, 350 employees and an $18 million run rate. It was a multi-specialty group with Oral Surgery, Orthodontics, Periodontics, Endodontics, and Pedodontics.
By the time we went public, Monarch Dental consisted of 56 offices in Dallas, Houston, Wisconsin, and Arkansas with a $60 million run rate and 800-900 employees. When Monarch was sold to Bright! Now Dental, it had 200 locations, 400+ dentists, 3000 employees and a $225 million run rate.  I believe that the Monarch Dallas market is still the largest, single metropolitan area part of Smile Brands.
Q. What was the structure like?
A. I had a partner in one office and owned the rest of the offices myself.
Q. How did you grow Monarch Dental?
A. I used my own internally generated cash flow. In that era, private equity was not interested in dental. The history of Monarch reflects a slow aggressive growth.
Q. What were some challenges you experienced?
A. The most challenging part was finding doctors who could be our Dental Directors, as well as finding Office Managers who could handle a staff of fifteen to twenty. Most offices had two full-time general dentists, and some up to four. All had a specialty component. Dentistry is a people driven profession. It is a service provided by people. We do not manufacture anything — only provide a service — and that takes people.
Q. What was the experience of taking Monarch Dental public like?
A. We did the "Road Show" in July, 1997. It was two of the most exciting weeks of my life. We started trading as DENT on the NASDAQ on July 17, 1997. I was initially the Chairman and Chief Executive Officer of Monarch, and then stayed on as Chairman until I retired in 2000. I remained on the Board of Directors until 2003, when Monarch was sold to Bright Now! Dental, now Smile Brands, Inc.
Q. How was retirement?
A. I flunked my first attempt at retirement. I bought some other businesses. One failed and one was very successful. I was a bit bored and missed what I did best, dentistry.
Q. When did Embassy Dental come about?
A. Out of the blue, in 2004, I was contacted by some investment bankers who represented Coast Dental. Coast was selling five locations in Nashville. Both of my sons lived there and one was in dental school. I thought Nashville was where my grandchildren would be.
I decided to pursue that opportunity and purchased those five Coast offices, which became Embassy Dental on January 1, 2005.
Q. Tell us more about Embassy Dental.
A. Embassy Dental originally had five locations with one doctor at each location. To me, it looked like a great opportunity. It had all the capitation contracts in place, and an average footprint of eight operatories. I grew Embassy to seven offices by acquiring two offices and ended with twelve dentists, including part-time associates. I was happy. I had trained my team to manage the day-to-day and didn't work too hard.
Q. You have used both the de novo and acquisition model. Which is best?
A. I think it mostly depends on your marketing and positioning model. With de novo, you know what you're getting. You're getting a beautiful office with no patient flow. You must have a plan to drive new patients into the office. Having a book of managed care business is an asset, or a marketing plan that you expand and build upon in the de novo model.
In acquisitions you get the cash flow stream and take whatever the office gives you. You may get a book of managed care business you can enhance, or a marketing plan to use.
Either way works and there is no perfect model. They are only different. The keys are leadership, consistency, good management, and enough capital to manage growth.
Q. How should you act differently if you're building to sell versus building to hold?
A. If you are building to sell, rapid growth and top line revenue growth is the most important aspect.
If you're building for yourself, EBTIDA and managed growth are most important.
Q. Did you build to sell or build to hold?
When I built Monarch and Embassy, I never built them as a business to sell, only as businesses to provide great income. When it came time to sell them, that created a high valuation, since most businesses sell for a multiple of EBITA.
Q. What is the secret to keeping a good associate?
A. I am not sure what the secret to keeping a great associate is. I have had some stay twenty or more years, while other ones have moved on. I think they must buy into your vision. They must have some sense of ownership. It helps to have the best technology, and that they see you have a commitment to living by your professional principals. The question I hear most from groups is how to get and retain good associates.
Q. Tell us a marketing or advertising secret.
A. Dentistry has a business cycle, just like every other business. Usually, first quarter was best, then second, then fourth, and last summer. I was once told by my advertising agent that it was more productive to advertise into my busiest time than to spend extra money trying to shore up the weakest part of the year, so that is what I always did.
Q. Did you employ the DSO model?
A. I've always owned 100% of the company myself. I have used the DSO model. I had a management company and signed contracts with the dental offices, which I also owned. Being a dentist, I was also able to be the sole owner of the Professional Corporation which employed the doctors and hygienists. Each office was set up as its own entity under the umbrella of the management company, which contractually, did everything but the dentistry.
Q. What other investing have you done?
A. I've owned several buildings and have been very successful with them. I have seen real estate used as the primary business with dentistry used as the anchor tenant.
Q. Pam McAteer, who you still work with as part of a practice consulting duo, has been referred to as your righthand woman. When did she come on board? What balance and skills did she bring that contributed to the success of Embassy Dental?
A. Pam McAteer was working for Coast when I purchased those five offices in Nashville that would become Embassy Dental. She worked with me for ten years, including the last five being Chief Operating Officer.
Pam ran the day-to-day operation and I worked with the doctors. She was my right hand and knew everything about the operations. She is an incredible people person, and I've joked that she is the only person I know that can get thanked when she lets someone go.
Dentistry is a people business, and one of her best traits is that she connects with people. Pam was also a whiz on our practice management system and developed internal reports which were important management tools.
She started as a Dental Assistant, moved to the front desk, was promoted to Office Manager, then to the corporate office and eventually promoted to Chief Operating Officer.
Q. Were your operations centralized, or did each location manage tasks such as billing and scheduling themselves?
A. In 1989, I had four offices, four micro-computer systems and a total mess on my hands. The hardware and software people were always pointing fingers at each other. In 1989 I started meeting with QSI and installed the system in 1990.
It was a revelation.
A centralized computer system was the most powerful management tool I had ever seen. Being able to know what was going on in each office at any time, getting information in real-time, and having only one phone number to call if there was a problem. Back then, we had a user meeting in conjunction with AADGP (American Academy of Dental Group Practice) meetings. It was a wonderful era, with complete sharing of issues, ideas, and methods. We were all in single markets and did not see ourselves as competitors, but colleagues.
In both Dallas and Nashville, we centralized everything we could think of. It is the only way to run and control a business.
Q. What was your primary method of marketing to new patients?
A. With Monarch, at its peak, we were spending $1,000,000 a year between Yellow Pages, TV, and billboards.
Q. What marketing methods did you find to be the least effective?
I was never truly successful with direct mail. I know others have used it successfully, but in my hands, it didn't have the return.
Q. Did you encounter any issues with standardization, control, or compliance as the group grew?
A. In terms of compliance and standardization, I think every group has challenges. There are always outliers. They are just people. Every manager must do a cost benefit analysis on every doctor and employee and determine if their value is greater than any issue they may cause.
With doctors, they either complied, left, or you figured out a solution which allowed you to sleep comfortably. An example might be a doctor who insists on a certain laboratory. The solution that worked for me was to reduce their pay the difference between what I would normally pay for a crown and what their lab charged.
Q. What type of operations management team did you put in place?
A. At Embassy Dental, Pam ran the operations. She had an assistant and we had a full-time bookkeeper with a part-time assistant/receptionist and a full-time person who did credentialing and insurance.
Q. If a doctor is not an entrepreneur at heart, but wants the perks of owning multiple locations, what type of person should they try to recruit to help them?
A. If a doctor wants to grow from 3 to 15 or more offices, they must decide if they are going to be a dentist or a businessman. I elected myself President of the company and stopped practicing in 1988. At that point, I found building a business a new and more interesting challenge than what I was doing day-to-day.
That doesn't mean it is for everyone, but you must be honest with yourself. If you still want to be a dentist, you must be able to make the right choice of the person you are electing to grow the business, and provide the right leadership to that person, to successfully make your group grow.
I must admit, I haven't really seen the latter. If you want multiple offices, it's all about systems and management. I've known some unbelievably large and profitable practices, with one location. Where the owner is the diagnosing doctor and still practices. There are many ways to do it.
I would really say to anyone who wants to go from three offices, which seems to be the limit for a doctor who is practicing, to fifteen or more, is stop practicing and focus 100% of your effort on building the business.
Q. Tell us about your practice growth consulting business that you're doing with Pam.
A. It started when an industry friend asked me if I would help an acquaintance of his who had a small group. I engaged Pam and it was off to the races. It is both a business and fun for us. We choose our clients carefully. It seems incredible, but I've been in situations where doctor owners have refused to make any changes, or even give us information we needed.
When I owned Embassy, we used two consulting groups. The first we worked with for fourteen months, did everything they recommended, and had fabulous success with their methodology. The second consulting group we fired after two months because we thought they couldn't execute on their promises.
If you are interested in our services, you can call (615) 973-5472 or email [email protected].
Q. Any closing thoughts?
A. I loved growing a company. I loved the people, the challenge, and thought necessary to find solutions to issues. Our consulting practice exists only to help others reach their dreams. I did it and Pam came along for the ride and helped Embassy get there.